educator 6R training in action
The Educator 6R training model is a training system that is self-paced, self-directed and practical. It is designed to address the specific needs of Filipino teachers working in Philippine schools.
Utilizing a distance-based approach to teacher training and development, it takes advantage of an economical, time-tested and widely used mode of delivery and training content. At the same time, it allows teachers to train consistently and continuously, without taking time away from the school and from teaching in the classroom. It also addresses a key weakness of traditional training using the cascading method—where one teacher attends a training event and is expected to pass on what has been learned to colleagues—by enabling schools to administer training directly to all teachers.
As a content development, training and content consumption model, Educator 6R serves as a comprehensive end-to-end solution for teacher training and development.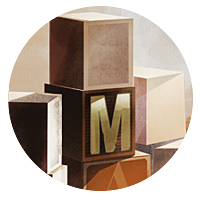 a holistic approach
to teacher training
Anchored on the Department of Education's National Competency-Based Teacher Standards and aligned with the K-12 Basic Education Reform Program, Educator 6R Training seeks to provide teachers and other education professionals in the field with lessons in such key areas as pedagogy, subject mastery, school and classroom management, guidance and counseling, school safety and values formation. Alongside their professional development, Educator also seeks to support skills development and personal growth, which also serve as key concerns in providing meaningful and relevant 21st century education.
Educator gives Philippine schools the opportunity to provide direct in-service training to all their teachers and it allows them to provide such training throughout the year. Through Educator, our teachers learn more!
the educator advantage
As an inexpensive distance learning model, Educator allows schools to give in-service training in-house, to all teachers, enabling them to train together and collaborate on various topics throughout the year.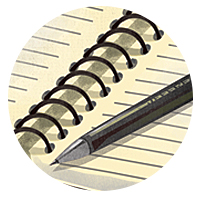 the innovative
educator 6R model
By providing Educator Training to the school's faculty, it now becomes possible for all teachers in a particular school to get the continuing professional education they need to dramatically improve their skills in the many different facets of teaching and learning. Teachers get to train well, and are empowered to really make a big impact on student performance.
Participating schools shall determine—based on their own capacities and needs—which Educator lessons in shall be given priority. These lessons shall be read by the teachers and discussed during regular Educator training sessions to be held on-site. Subsequently, what is learned by each teacher independently and by the entire faculty collaborating as a team shall be implemented by the teachers in their respective classrooms.
All this is possible by using the six-step Educator 6R way.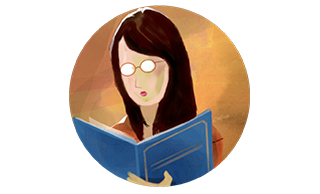 support our
public schools
Be a true champion of public schools and contribute to the cause of Philippine education by providing the Educator Empowerment Program to public school teachers. Make a meaningful contribution to the quality of teaching and learning in the country by giving our teachers the opportunity to avail of and benefit from the Educator advantage.