teacher quality should be our priority
The woe­ful state of Philip­pine Edu­ca­tion isn't con­fined to the issue of class­room short­ages. The big­ger prob­lem is in terms of how well we deliver edu­ca­tion ser­vice in all our schools—teaching and learn­ing. Alas, lit­tle is done to make our teach­ers excel. The con­tin­u­ing professional edu­ca­tion of teach­ers remains to be the essen­tial "miss­ing link" in basic edu­ca­tion reform.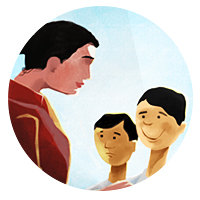 our teachers
can't afford training
The need for continuing professional education for teachers cannot be overemphasized, particularly in terms of the importance of teacher quality to effective teaching and learning.
Filipino public school teachers don't get much in terms of in-service training because of the limited budget for it. So despite the many efforts made to bring about meaningful reforms in Philippine education, schools and students continue to perform poorly, precisely because teachers don't get the in-service training they need to improve and to keep up with the latest developments in the teaching profession.
Teacher training should therefore be our priority.
it's time to invest
on teacher training
The poor quality and performance of our basic education system cannot be blamed solely on the lack of resources and the inadequate curriculum. Ultimately, it is also a consequence of the quality and performance of our teaching workforce—Our schools are only as good as our teachers.
As we embark on government's current set of education reform initiatives, underlined by the K-12 program, it becomes even more important to sufficiently address all issues of quality and performance of our teachers.
It is in this context that all education stakeholders should give priority to the continuing professional education of Filipino teachers. And it is in this context that Educator provides an innovative solution to the need for more in-service training for our teachers.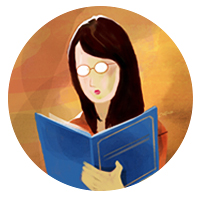 support our
public schools
Be a true champion of public schools and contribute to the cause of Philippine education by providing the Educator Empowerment Program to public school teachers. Make a meaningful contribution to the quality of teaching and learning in the country by giving our teachers the opportunity to avail of and benefit from the Educator advantage.